Handsprings to Learning

Introduction

The field of education provides the makers of handheld computers with a wonderful opportunity for introducing their products to a growing, interested, intelligent and technically savvy market: students. Palm is making strides at the University of South Dakota while Bachman Software's PrintBoy application will be used at in Orlando Park, Illinois, and at East Carolina University (ECU), students are using Handspring Visors in courses specifically designed to utilize handhelds. I had an opportunity to speak with Dave Watkins, Special Assistant for Information Technology and Distributed Education Projects and asked him about the university's "Handsprings to Learning" program.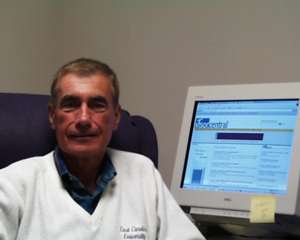 Hromadka: Tell us about the "Handsprings to Learning" (HtL) program at ECU. What is it, and how many students are in the program?
Watkins: The Handsprings to Learning program at East Carolina University is designed to enhance the teaching and learning processes by deploying handheld computers -- and soon wireless connectivity technology -- for faculty and student use alike. Handheld technology has advanced to the extent that the handheld computer now works in conventional and wireless environments and is a cost-effective means of instruction and communication.
Currently, the program has approximately seventy-five students enrolled in 6 courses. Each student uses a Handspring Visor Deluxe including a Springboard backup module; a modem; and MultiMail Pro, QuickSheet, WordSmith, Firepad, Docs to Go and AvantGo software, all of which were purchased by the university. The School of Education offers two on-campus courses. Two off-campus, web-based courses are offered by the School of Industry and Technology and the School of Nursing offers one course. The sixth course is an Honors course in art taught by a faculty member from the School of Art.





Update: Auction Update / VisorAdventure 2
Thu Oct 11 - 12:05 AM EST

InnoGear PowerCradle (updated)
Tue Oct 9 - 10:51 PM EST

iambic Office suite
Thu Oct 4 - 1:12 AM EST

Prism dropped to $299
Tue Oct 2 - 6:19 PM EST

New Portable Keyboard
Tue Oct 2 - 4:46 PM EST





VisorCentral Awards 2001 - Day 11
Mon Oct 8 - 8:29 PM EST

Mr. Hromadka goes to Redmond
Mon Sep 10 - 4:39 AM EST

WordSmith 2.0 Preview
Tue Jul 10 - 9:06 PM EST

Open Desktop
Sat Jul 7 - 11:56 PM EST

VisorVision Explained
Mon Jul 2 - 12:10 AM EST

PC Expo Video Streams
Fri Jun 29 - 5:18 PM EST