@ctiveLink Preview
@ctiveLink Preview

Earlier this year, Glenayre announced that they would be making a two-way pager Springboard module for the Handspring Visor. The @ctiveLink™ will allow wireless messaging, as well as access to email and other information applications.
Through a license from JP Systems, the @ctiveLink will contain the One-Touch Messaging™ email application and InfoBeam™, an information application that allows one to do everything from getting news, sports, and weather to stock information and movie reviews. See the Related Links for a current listing of the services that InfoBeam has to offer.
There will also be "Enhanced Address and Enhanced Datebook applications that add wireless features when paired with RemoteLook, a PC desktop client that allows secure, wireless access to your Microsoft Outlook information."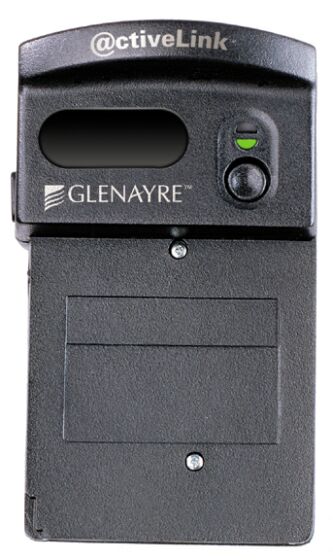 In summary, the @ctiveLink includes the following features:
Quick-access button
Red and green LED indicators
Programmable audio alerts
Always on, whether the @ctiveLink is in or out of the Visor
Send email to any Internet address
Get news and financial updates
Connect to your desktop to synchronize your data
Excellent coverage area
The expected release date for the @ctiveLink module is August-September and will be available in the U.S., Canada, and Mexico. Through a deal with OfficeLink, @ctiveLink owners can have access to voice mail and fax services as well. I must say, this is one of the modules that is on my hot list. Being able to check email, get the latest Astros score, and get the latest news on the Visor will sure keep me busy!









Update: Auction Update / VisorAdventure 2
Thu Oct 11 - 12:05 AM EST

InnoGear PowerCradle (updated)
Tue Oct 9 - 10:51 PM EST

iambic Office suite
Thu Oct 4 - 1:12 AM EST

Prism dropped to $299
Tue Oct 2 - 6:19 PM EST

New Portable Keyboard
Tue Oct 2 - 4:46 PM EST






VisorCentral Awards 2001 - Day 11
Mon Oct 8 - 8:29 PM EST

Mr. Hromadka goes to Redmond
Mon Sep 10 - 4:39 AM EST

WordSmith 2.0 Preview
Tue Jul 10 - 9:06 PM EST

Open Desktop
Sat Jul 7 - 11:56 PM EST

VisorVision Explained
Mon Jul 2 - 12:10 AM EST

PC Expo Video Streams
Fri Jun 29 - 5:18 PM EST